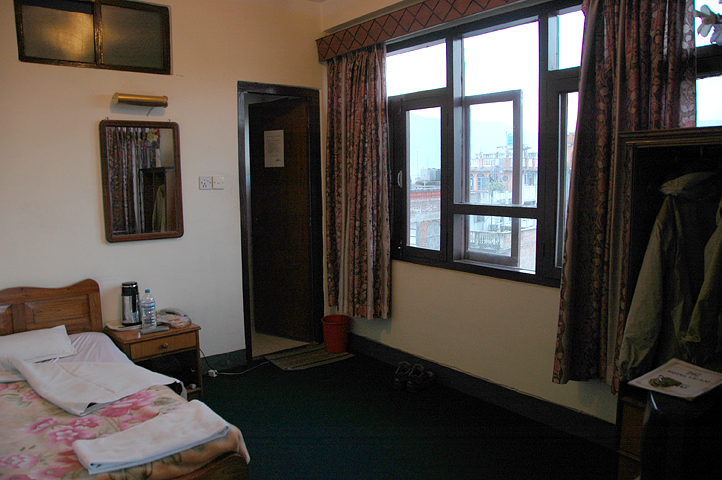 Kathmandu, Nepal | 8 November, 2006 | $4.86
After my first night in Kathmandu both Sui and I searched the outskirts of the tourist area for a cheaper hotel. We found a nice place to settle in for what turned out to be ten days in the city. We did a bit of sightseeing but we also relaxed and took a bit of a break from our constant traveling. This was my first single room since my first few nights in Urumqi, China 18 days previously. My room had a TV and a nice schedule of WB programs—The O.C. and Veronica Mars were a season out of date but I didn't mind one bit.
In-between relaxing, getting my Indian visa and watching TV I wandered around the city and managed a few day trips out of the city center. One of my trips was to Swayambhunath Temple, on a hilltop overlooking the city. The view was beautiful and there was plenty of people watching but I spent a lot of my time fending off the aggressive monkeys roaming the grounds. One extremely bold monkey grabbed a plastic Coke bottle out of my hands, chewed a hole in the bottom and devoured its contents.
More photos of Kathmandu are available in the gallery.