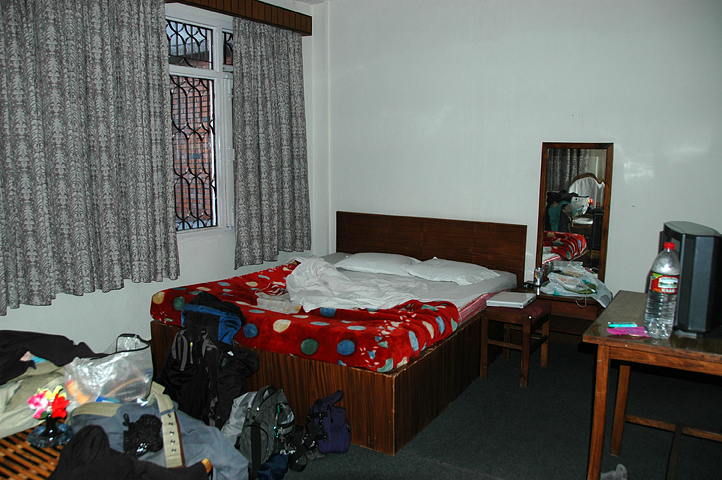 Kathmandu, Nepal | 2 November, 2006 | $11.10
After 13 hours of driving, including crossing the border from Tibet to Nepal, Sui and I were ecstatic to find any hotel room in busy Kathmandu. Arriving so late in the day we didn't have much choice and ended up in overpriced rooms in the center of the tourist area. This hotel did offer me one big surprise… wifi! Although wireless internet is increasingly common I hadn't encountered much of it on this trip so far. Kathmandu was also shockingly crowded compared to Tibet, even Lhasa. After spending seven days driving across wide open plateaus and breathing fresh air the congested streets of Kathmandu took a bit of getting used to.
To view more photos from Kathmandu visit the gallery.