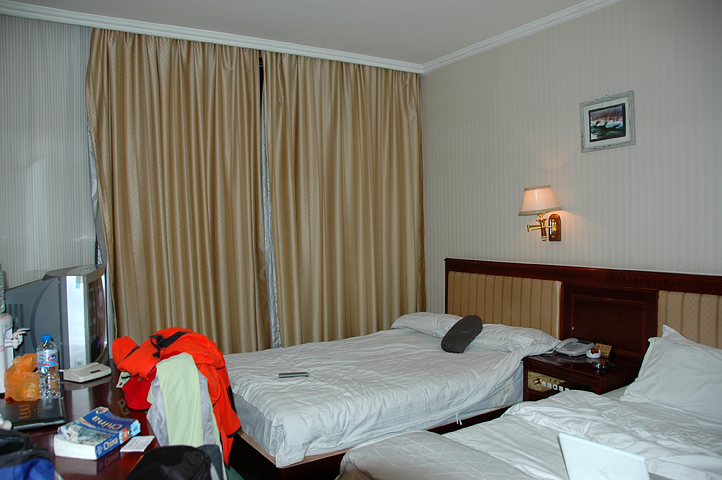 Tsetang, Tibet | 26 October, 2006 | $7.50 (my half of bill – shared with roommate)
My first day on the seven-day drive from Lhasa to the Nepalese border took me to a monastery named Samye, West of Lhasa and quite a bit out of the way. Most tours skip this location but I found it worthwhile. Inside the grounds were four large, color-coded stupas which you could climb up inside. We left the car behind and took a boat across the lake to the monastery, which had no accommodation. We caught the last ferry back and our driver took us to the nearest town, Tsetang, where we stayed in more "typical" Chinese rooms.
You can view more photos from Samye in the gallery. When looking for bed photos I came upon a few images I hadn't originally included in the gallery. I'm usually pretty selective but I'm not sure why I left out this great shot.