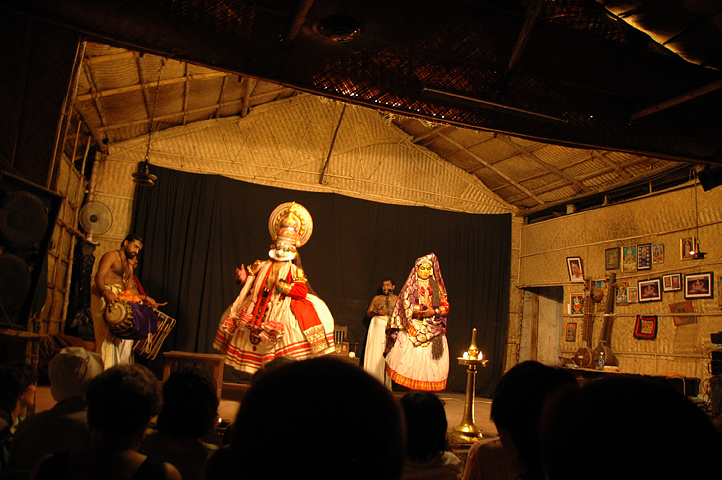 Kochi, India | 22 January, 2007 | $6.77
Heading further South along India's West coast, Fort Kochin and Kochi are solidly in the Kerala region. I attended a Kathakali performance put on for tourists which has been shortened for the Western attention span. Coming to the theater early is a special treat, because you can watch the performers apply their elaborate makeup and red eyes. The performance has words, only subtle gestures and expressions that carefully convey meaning. Even at the shortened length it was a little long, but definitely worth attending.
More photos of Fort Kockin/Kochi and the Kathakali performance can be seen in the gallery.