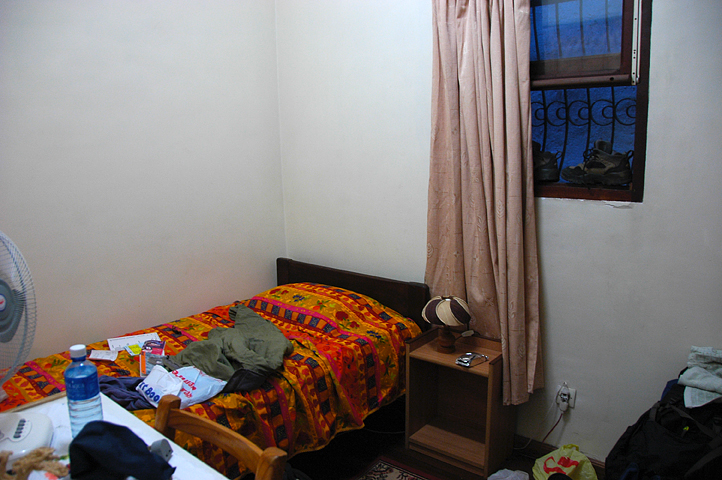 Aantananarivo, Madagascar | 11 May, 2007 | $14.15
After my crazy overnight ride from Moyale to Nairobi, Kenya I was totally exhausted. I did not take a photo of the cage I slept in overnight for fear that the other, somewhat hostile, passengers would realize why I wouldn't put my daypack (holding my laptop, hard drive and two cameras) on the roof in the rain. Three nights in Nairobi were spent resting and securing a ticket to Antananarivo on Air Madagascar.
Overnight I went from a bunk bed in Nairobi to a wonderful little hotel called Tana Jacaranda in the capital of Madagascar. My room was tiny but the main room was worth the extra money I spent. This was one of my favorite hotels during my trip. Everything felt different in Madagascar—the light, the rooftops, the food, the cars… Direct flights within Africa to Tana are only available from Johannesburg or Nairobi. I choose the shortest flight but it only operated once a week and makes you realize just how far away Madagascar is from everything.
More images of Tana can be seen in the gallery.