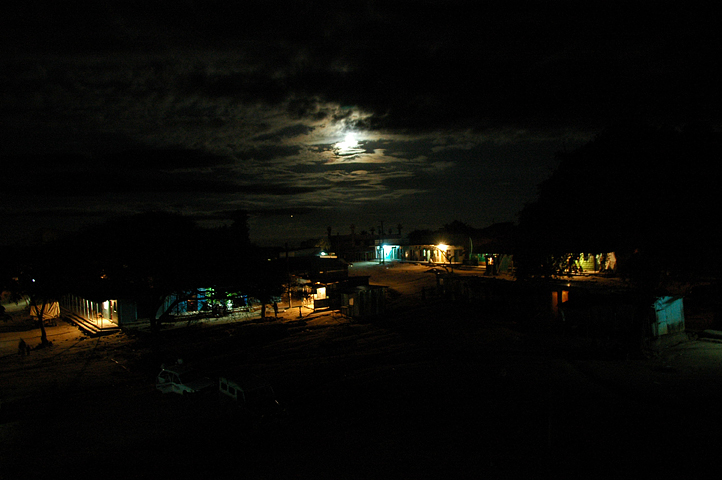 Moyale, Kenya | 4 May, 2007 | $2.26 (my share of a 2-bed room)
While in Addis I met someone who wanted to travel together along the long, rough overland route to Ethiopia. Folks, don't do it! It is not worth the hassle and discomfort unless you have your own car. If I could go back in time I would have bought the connecting flight from Cairo> Nairobi with a one month layover in Ethiopia. Looking back, riding in the back of a cage through bandit run countryside for 24 hours is a great story but it was a breaking point for me. It didn't help that my travel partner abandoned me at the Kenyan border.
The Ethiopian side of the border is much more developed but we needed to catch a ride first thing in the morning and didn't want to risk missing the police caravan. When I asked for a shower I was taken to the roof, given a bucket and pointed toward a spigot and outhouse. Once I was inside and undressed in the pitch black shack a man walked onto the roof and started his evening prayers ten feet away. I felt pretty awkward but he thankfully left before I finished scrubbing the layer of orange dust from my skin.