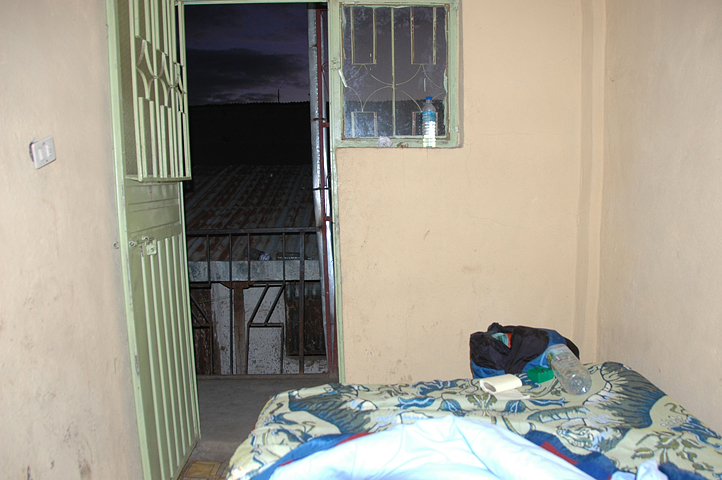 Nefas Mewcha, Ethiopia | 22 April, 2007 | $2.27
The two Americans I traveled with in Southern Ethiopia flew to Lalibela from Addis and came back before I'd left town again. Good thing they came back, because they forgot to pay their hotel bill and stored all of their luggage in my room. I took the slow and cheap way around the North, as the locals do. Riding the bus is a great way to meet people and participate in local culture. Even so, with no buses driving at night I was stuck with a two-day journal from Gonder to Lalibela.
My bus was carrying two Polish tourists, one of whom was pick pocketed in the Gonder bus station while getting on the bus. They were nice guys and welcome company for my forced stop in the middle of Northern Ethiopia. Nefas Mewcha wasn't more than a few dusty streets, but we did manage to find a tiny hotel and some beer downstairs. Eating beside men in Ethiopia is amusing since most women in bars are prostitutes—I witnessed their propositions throughout my time in Ethiopia. They were never very nice to me since I guess I got in their way.
The local residents must not see many tourists and followed me around town in a large group, posing with animals, homemade toys and with their friends. Portraits are my favorite form of photography, so this unwelcomed stop turned into a great opportunity to meet photogenic people. Waking up at 4am for the bus the next morning wasn't quite as surprisingly wonderful.
View more photos of the friendly residents of Nefas Mewcha in the gallery.