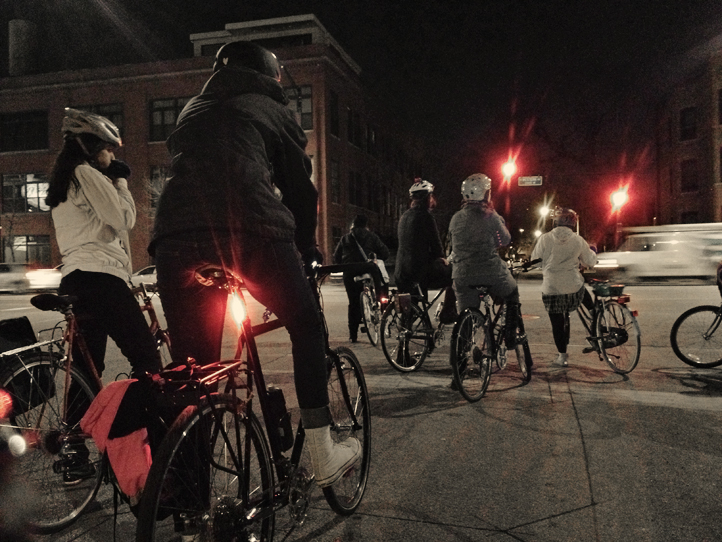 Tonight was the monthly Critical Lass ride in Chicago. It wasn't too cold and we rode a really interesting route from Ukrainian Village through West Town's manufacturing district to Humbolt Park. Bicycling in industrial areas on the west side is fun because you happen upon unexpected factories and incredible views of the Chicago skyline through abandoned lots and industrial railroad bridges.
Superbowl Sunday was the monthly Women Who Bike Brunch, this time in the West Loop. The mimosas came with individual bottles of champagne. Contact Dotti at Lets Go Ride a Bike if you want to join our brunches or happy hours in Chicago.
Photos from past rides are in the gallery.