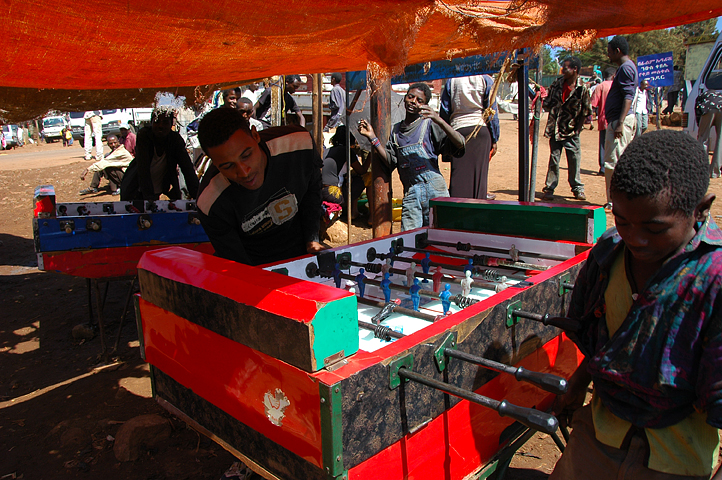 Arba, Minch | 2 April, 2007 | $3.40
During our second day on the road we stopped for gas in a town named Ziway where I first noticed how popular fooseball is in Ethiopia. Kids and young men played on dusty tables on street corners and hung around waiting for a free table.
In the afternoon we veered off the main road to visit a market village named Dorze where locals build very distinctive, beehive-shaped houses. Wandering the market proved great people-watching with interesting goods like cotton, potatoes and imported items like blankets and umbrellas.
More photos of my trip from Wondo Genet to Arba Minch can be seen in the Ziway and Dorze galleries.