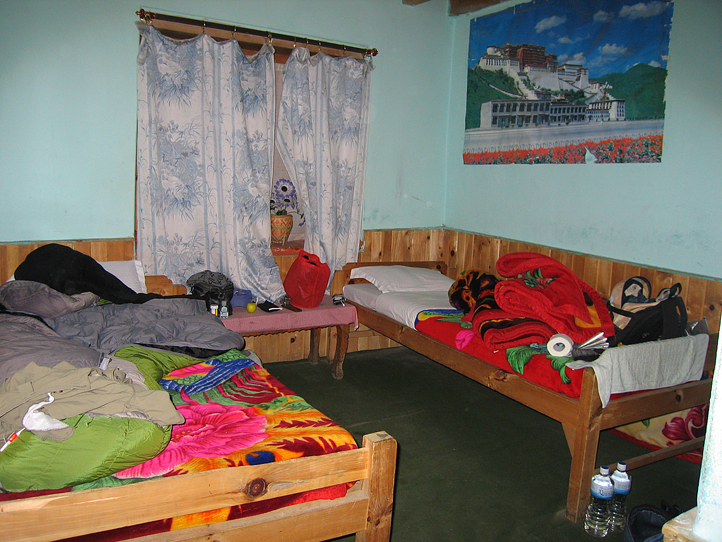 Muktinath, Nepal | 18 November, 2006 | $1.40 (my half of bill, shared with roommate)
After a lonely first day of trekking in which I felt responsible for entertaining my porter I made some friends on day two. I always feel apprehensive hiking with others, not wanting to slow them down, but Drew from California was great company. It was a gorgeous, sunny day and the scenery was even more spectacular than my first day hiking up from Jomsom. I managed to make the trek in only 4.5 hours which gave me time to explore a temple perched above the city.
Muktinath is the first overnight stop after completing the pass so there's a sense of jubilation for those finishing the first half of the Annapurna Circuit and plenty of opportunity to eat apple pie, drink beer and socialize with other travelers. I wrote a bit more detail about the first half of the Jomsom trek in this blog post from 2006.
Want to see more gorgeous Nepalese scenery? Check out the gallery.