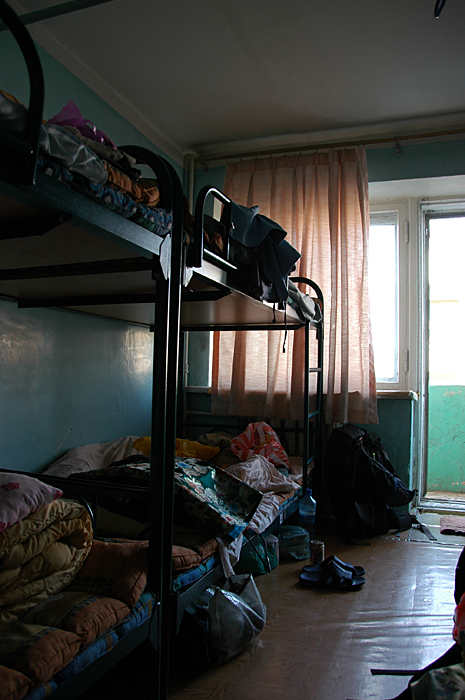 Ulaan Baatar, Mongolia | 10 July, 2006 | $5 USD
This was my third (and last) time back in Mongolia's capital and finally time for The Naadam Festival! This is the busiest time of the year in the capital and I had booked this bed months in advance?one of only a handful of times I booked in advance at all during my trips. You can see the gaudy green deel (Mongolian coat/dress) I bought at the black market. Plastic bags are everywhere when you travel (aside from Rwanda where they are banned!) and I find that each country has its own popular styles. You can see the thin green and red and white striped plastic bags typical of Mongolia at the time in the photo above.
The $5 for my bunk bed included a self-serve breakfast of toast and tea, but given the amount of people packed into every corner of the hostel the loaf of bread supplied vanished before I woke up each morning. It wasn't too expensive to buy my own food at the grocery around the corner. Even better, by the second time I landed in Ulaan Baatar I'd discovered a French-style bakery with chocolate croissants!