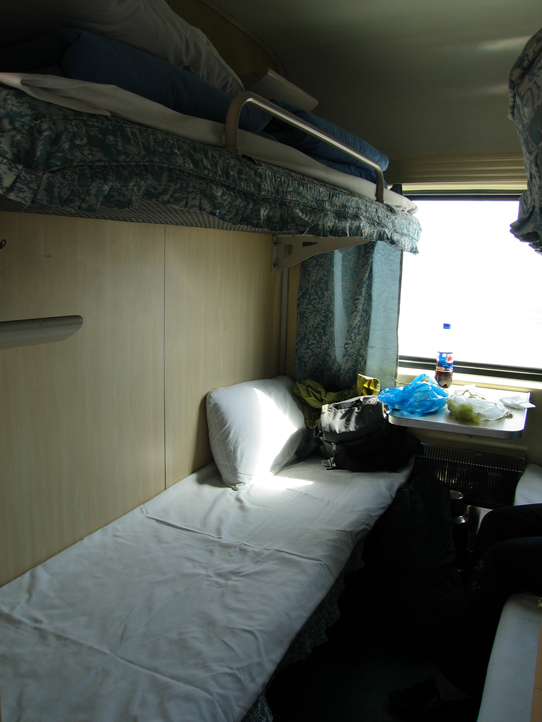 Kashgar – Urumqi, China | 11 October, 2006 | $42.65 (high speed sleeper train)
This was my second time on this train and this time it was almost totally empty. I shared my 4-bed compartment with a middle-aged woman was quiet and courteous. She noticed I had a cold and insisted I take a few different kinds of medicine she had with her and kept giving me more food to eat. When I fell asleep on my bed during the day she tucked me in. Next door was a family with a teenage girl who spent half of the ride practicing her English with me. She was an above average English speaker compared to most people I've spoken to in China and we were able to communicate well enough for me to get something out of the conversation.
You can see by the price that it was an expensive train and it was in better shape than most. This track is relatively new and there are only a few stops in-between the two cities. Traversing the desert before this train existed must have been quite a journey.